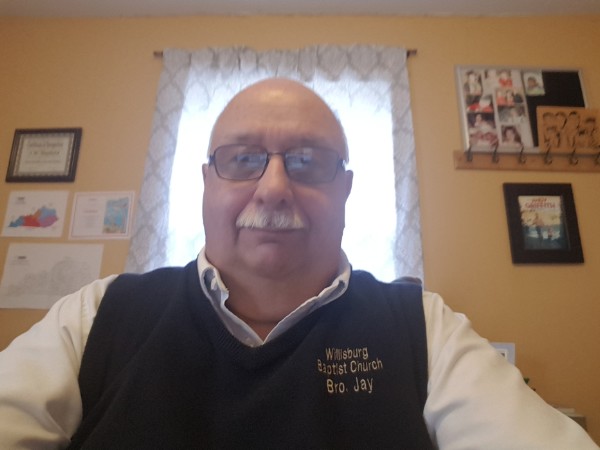 Dear Christian Friends,

We have a new pastor at Mackville Baptist Church. We want to welcome Alexander Odum, his wife, Anna Grace, and his two children, Alice and Jack, to the Central Baptist Association. They started on August 20th.
Schools have started back now in Marion and Washington Counties. Several people from our churches' prayer walked the schools before they started. Thank you for doing that. If you did not get to participate, I want to encourage you to drive by one or several of the schools as you would like and pray over them. Pray for the students, faculty, and staff. Pray for the bus drivers. Pray that they all will have a safe and blessed year.
We have a lot of ministries coming up soon in our association. Please promote and encourage the members of your congregation to get involved and participate in these ministries.
The Central Baptist Association will host a Children's Missions Day at Temple Baptist Church on Saturday, September 16th, from 10:00 AM – 11:30 AM. Each congregation is encouraged to collect and bring non-perishable food items for community blessing boxes. Children of all ages will enjoy a Bible Story, Games, and Music, and there will be Prizes! BRING YOUR CHILDREN TO THIS EVENT. THEY WILL HAVE A GREAT TIME!
Muldraugh Hill Baptist Church is hosting a TENT REVIVAL from September 17th – 20th. We are encouraging all of our churches in the association to come and experience this time together in worship and praising the Lord! Those who will be preaching during the revival: Sunday 10:30 AM Rev. Jay Hatfield Central Baptist Association, Sunday 6:30 PM Rev. Greg Faulls Bellevue Baptist Church, Monday 6:30 PM Rev. Roger McCurry former pastor to senior adults at Severns Valley Baptist Church, Tuesday 6:30 PM Dr. Joseph and Suzanne Hopkins, President of Campbellsville University, Wednesday 6:30 PM Rev. Alan Witham Central Regional Consultant Kentucky Baptist Convention.
The Annual Fall Association Meeting will be at Lebanon Baptist Church on October 1st, 3:00 – 6:00 PM. Our annual message will be brought to us by Dr. Mike O'Neal. Dr. O'Neal is the Interim Pastor of Lebanon Baptist Church. To all of our church clerks, please have your Annual Church Profiles turned in by September 25th.
The Association Music Night will be on October 15th, 6:00 PM – 8:00 PM at Springfield Baptist Church. We would love to have every church represented. If you plan to participate in the music night by singing or playing an instrument, contact Betty at the association office at 270-795-4171 so we may have your name and church in the program.
Christmas Backpacks are due at the Central Baptist Association Office by October 23rd – 27th. All backpacks must have ribbons for the appropriate age and gender of the child or youth. They must be put in the 18x18x16 boxes or similar and also labeled. For more information, contact Bro. Jay Hatfield at 270-490-1646.
As I close, there are some prayer concerns that I would like to mention. Please keep in prayer Rev. Cal Adams, the former pastor at Mt. Freedom Baptist Church and Temple Baptist Church. Cal had a cancerous tumor removed recently from his abdomen. That surgery went well, but since he has suffered some other issues. Something has caused him to lose his sight in one eye. Jan Simpson will be having hip surgery in October. Please keep these and all the many across our association in your prayers.
Sincerely in Christ,
Bro. Jay Hatfield