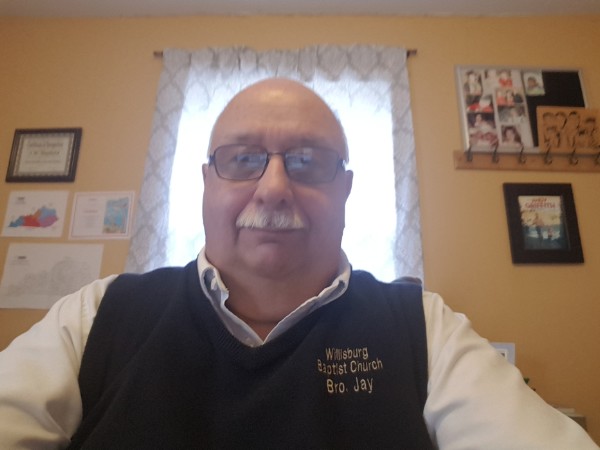 It is so amazing how fast a year passes. Here we are already going into September. It is time to get our Annual Church Profiles into the association and state convention. School has started back again for all the children and youth. College campuses are full of students again for the Fall semester. There will be a lot of Fall activities taking place both in the church and in our communities soon. Time passes by so quickly.
Along with time passing so quickly, so does life. A few years back, Crystal Lewis came out with a Christian song entitled People Get Ready. The song talks about Jesus coming back. Are you ready for Him to come? You know what? He comes every day for someone. We never know when that time will be. You have to be ready. We must get people ready. Our job as Christians is to spread the gospel for all to hear. People must accept Jesus as their Savior or choose not. It is their decision. But how can they choose if they have not heard about God and His plan of salvation? There are people all around us that have never been to church. They do not know anything about Jesus. That is what has to change. People have got to change. Church, we have got to take Jesus to the people.
I challenge you to find someone who will be your one. Find one person that you will pray for and share the gospel. Invest in that person's life with your own time and concern for their eternal security. God can use you if you will let Him. Satan would like for you to believe you can't do this. He is the author of fear and anxiety. Don't let him win you over to his side. Tell Satan to get behind you just like Jesus did. There was a time when Satan did not want me to go on a mission trip to Africa. I had been scared of flying. I did not know how well I could preach with an interpreter. Would it be dangerous there? I kept letting all these issues get into my mind. I had to stand up to Satan and tell him to get behind me.
On October 25th, John and Diane McDaniel, Cheryl, and I, with ten other people, leave for Eswatini, Africa. Three times this will make Cheryl and I have been to Eswatini (Swaziland). Each time God has used us in some way or another. You know what I have found out. If God can use me in Africa to lead people to Jesus Christ, He can use me at home to lead people to Jesus Christ. You have to get a little excited about what you are doing. There is a lot of excitement in Africa. There is just as much here at home if we will set our heart, soul, and mind upon Christ Jesus.
Don't let time pass you by without sharing Christ with someone.
Sincerely in Christ
Bro. Jay Hatfield