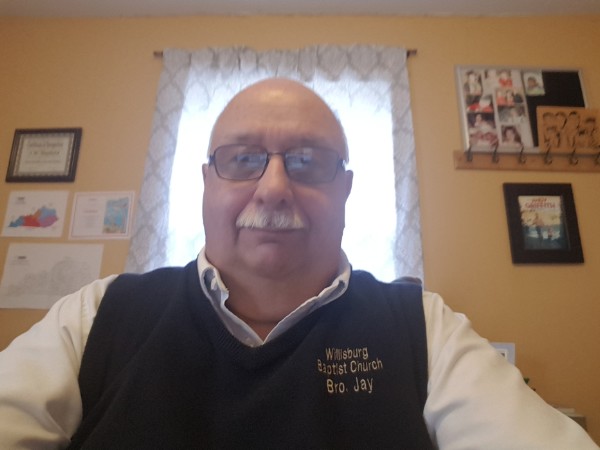 Hasn't it been an interesting year thus far? Gas prices,
mortgage rates, stock market, the war in Ukraine, etc. We have seen senseless shootings
that have taken the lives of children and their teachers. We have seen the Supreme
Court rule against Roe versus Wade. Some people are happy, and others are mad.
Tony Dungy wrote
this some time ago. He said, "Today we are a divided country and
Satan is laughing at us because that is exactly what he
wants. Dysfunction, mistrust, and hatred help his kingdom flourish. We have to
realize we are not fighting against other people. We are fighting against Satan
and his kingdom of spiritual darkness." I ask you; Isn't this the truth?
Friends, I tell
you that as Christians we must rethink our walk as the body of Christ. I hear
so much negativity coming from the mouths of Christians. All we are doing is
feeding Satan more and more with what he wants. I believe that it is far past
the time that we must focus on the positive things of this world and life.
Ephesians 2:1-10
says, "As for you, you were dead in your transgressions and sins, 2 in which
you used to live when you followed the ways of this world and of the ruler of
the kingdom of the air, the spirit who is now at work in those who are
disobedient. 3 All of us also lived among them at one time, gratifying the cravings
of our flesh and following its desires and thoughts. Like the rest, we were by
nature deserving of wrath. 4 But because of his great love for us, God, who is rich
in mercy, 5 made us alive with Christ even when we were dead in
transgressions—it is by grace you have been saved. 6 And God raised us up with
Christ and seated us with him in the heavenly realms in Christ Jesus, 7 in
order that in the coming ages he might show the incomparable riches of his
grace, expressed in his kindness to us in Christ Jesus. 8 For it is by grace
you have been saved, through faith—and this is not from yourselves, it is the
gift of God— 9 not by works so that no one can boast. 10 For we are God's
handiwork, created in Christ Jesus to do good works, which God prepared in
advance for us to do."
I believe God
wants us to focus on the positive. We have so much to give Him praise for. Most
of the time we are complaining about something that is happening in the world
that we don't like. What about the blessings of God? Don't they count for
something that we should talk about and praise Him for? People need to hear
more positive things today. I challenge you to be positive in your walk with
God. Let people see Jesus in you. Be a LIGHT reflector and see if you don't
notice a difference in people around you.
Sincerely in Christ
Bro. Jay Hatfield