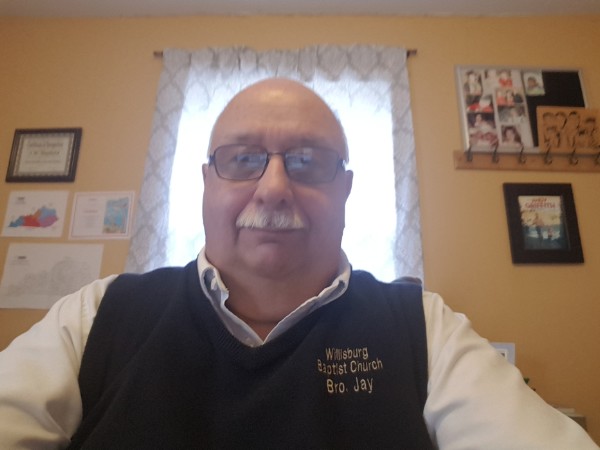 I pray that you are well and that God is blessing you richly with His love. One of the greatest blessings we have is sharing with people about Jesus. All across our association, we are engaged in a campaign to take the Gospel to Every Home. Two of our churches have just about completed their task of doing that for their assigned areas. I want to congratulate Bethlehem Baptist Church and New Hope Baptist Church on a job well done in completing your gospel task.

School has started back for our children. In this year of not knowing what they will all face, we had several churches prayer walk Washington County Schools. Bethlehem Baptist Church, New Hope, Thompsonville, and Willisburg all prayer walked the schools leaving notes of encouragement for the teachers, staff, and students. Over the years, we have had teachers tell us how much they appreciated this. They would reflect upon these notes and go back often to look at them for encouragement. To everyone that prayer walked these schools, thank you for serving the Lord.

September 11th Children's Missions Day is coming up at Temple Baptist Church in Springfield. This event is association-wide for children of all ages, including adults who can participate in a local mission project. Registration will begin at 9:30 AM, and the event will start at 10:00 AM. Our theme this year is Lunches and Love for Law Enforcement. This ministry project involves participants delivering pizza from Snappy's Tomato, cookies, and bottled water to the police and sheriff's departments in Marion and Washington Counties. We want to let them know how much we appreciate them. We ask each church to bring at least one 24 or 36 pack of 16oz bottled water and an offering to cover the pizza. Bring also a poster or posters from each church to say thank you to our law enforcement. Please, come and join us as we express our gratitude to those who work to protect and serve our communities.

Mark your calendars for October 3rd for the Annual Fall Association Meeting at Central Baptist Church. The meeting will begin at 3:00 PM. I ask that you come and show your appreciation to Bro. Jordan Simpson. He has been our moderator for the last four years. He will moderate the first part of this meeting and then Bro. Terry McIlvoy will assume the role of our new moderator to conclude the second part of the meeting.

Churches, you have received the Annual Church Profiles to fill out and return to the association office by September 20th. These ACP's are important not only for our association but also for our state convention. We need your information to be prompt in getting back to us, which will help us have it available for our meeting and available for the State Convention in November.

As I conclude, I pray that God will watch over you and protect you from this virus. If I can be of help in any way, please let me know. My prayers continue to be with you always.
Sincerely in Christ
Bro. Jay Hatfield